---
50 Great Female Dog Names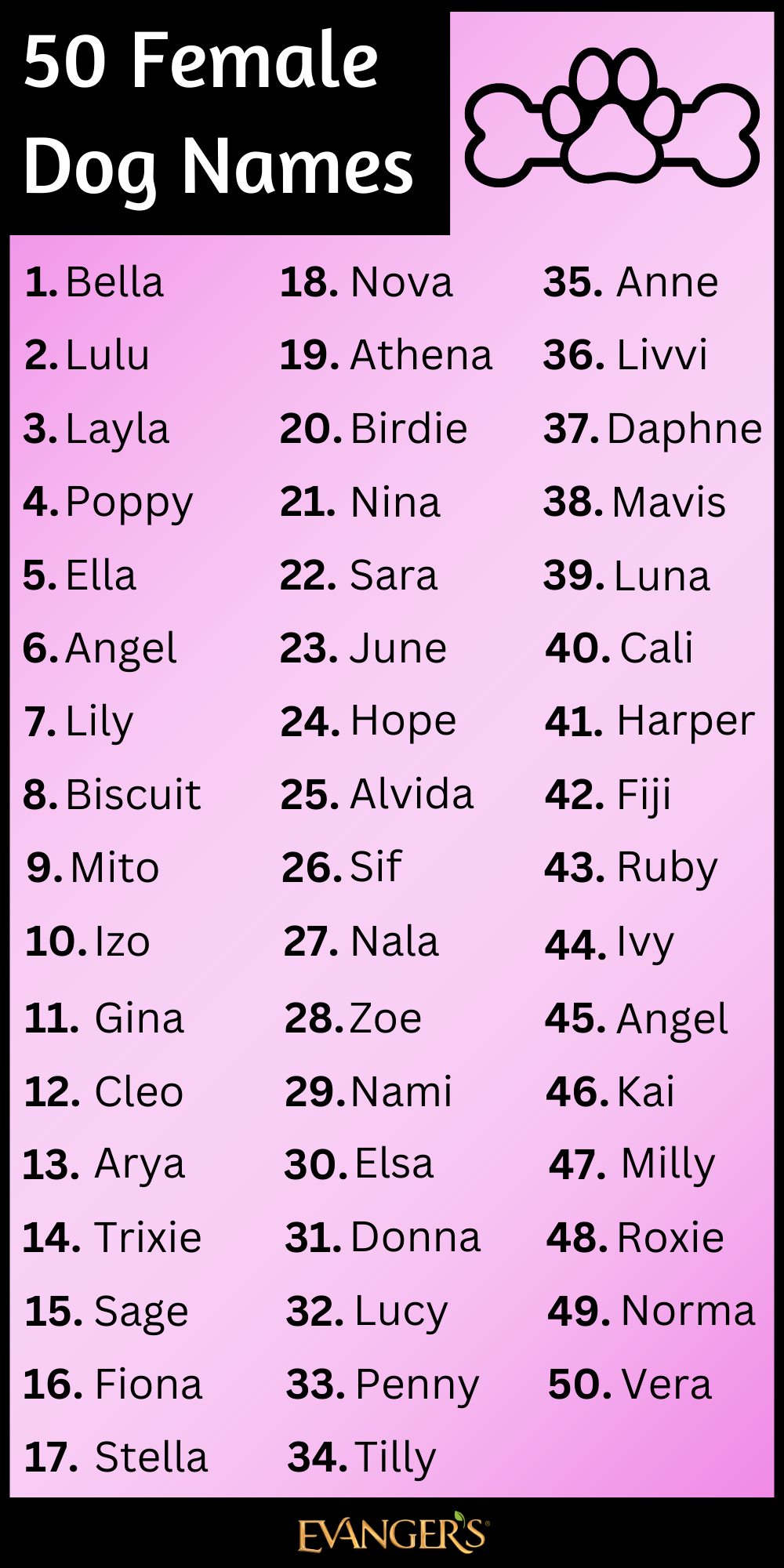 Choosing a name for your new furry friend is an exciting part of welcoming a dog into your family. While there are countless options to consider, selecting a name that suits your female pup's personality is key. To help you in this delightful endeavor, we've compiled a list of 50 great female dog names, ranging from classic choices to more unique and creative options.
Have a new female pup? Try feeding Evanger's Heritage Classic Puppy Food. Perfect for puppies and underweight dogs, this delicious wet food comes with a simple meat-based, nutrient-dense diet that's the Preferred Choice of Dog Sport Champions!
Female Dog Names
Bella
Lulu
Layla
Poppy
Ella
Angel
Lily
Biscuit
Mito
Izo
Gina
Cleo
Arya
Trixie
Sage
Fiona
Stella
Nova
Athena
Birdie
Nina
Sara
June
Hope
Alvida
Have an active pup? Use Evanger's Hi Bio™ Beef SuperFood for dogs and cats. This high-biological, high-nutrient food is perfect for pups on the go, stored in a secure bag filled with meaty, semi-dried food that offers higher moisture levels than traditional kibble!
Sif
Nala
Zoe
Nami
Elsa
Donna
Lucy
Penny
Tilly
Anne
Lilly
Daphne
Mavis
Luna
Cali
Harper
Fiji
Ruby
Ivy
Angel
Kai
Milly
Roxie
Norma
Vera
Recommended Posts
August 21, 2023
August 18, 2023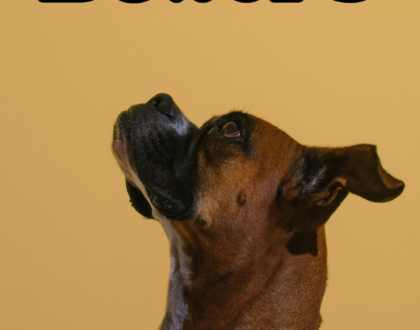 August 15, 2023