---
Evanger's Fish Friday: The Benefits of Fish Oil and Natural Omegas in Your Pet's Diet
If you want to mix things up for your pet, consider implementing Fish Friday. Not only will your pet love a little change, but fish is loaded with natural nutrition and Omegas 3 and 6. This little change once a week will help improve a dull or brittle coat over time, and put a smile on your pet's face. Salmon and sardines are an excellent addition to your dog or cat's diet. 🐟 One product we love to help your pet get their dose of natural omegas and fish oil is Evanger's Catch of the Day. These are whole sardines from head to tail! And they're packed by hand!
Sardines provide tons of nutritional value, so here are some reasons to ignore the smell and start treating your pet with these tiny fish!
🐟 Natural omegas 3 and 6
🐟 Joint & Bone Support
🐟 Heart Health
🐟 Beats Up On Cancer
🐟 Brain Health
🐟 Helps Relieve Allergies
🐟 Kidney Support
🐟 Mood Improver & Anti-Depressant
It's crazy how beneficial these little fish can be for your pet, so consider implementing Fish Fridays, or adding them to your pet's bowls a few times per week. ❤️🐶🐱 Pick up a few cans at your local neighborhood pet store. If you don't know where Evanger's is available locally, call us and we'll find a store for you.
Recommended Posts
August 18, 2023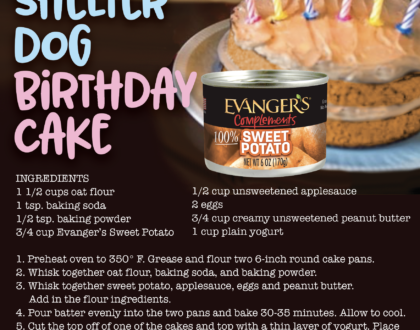 August 10, 2023
June 05, 2023