---
This Passover, Don't Forget your Pets!
Today marks the start of Passover ✡︎ . For all those who celebrate the holy holiday, may this special time be filled with love, laughter and joy!
For those with pets, It's never to late to head out to your nearest local pet store and check for our Passover-friendly canned foods! Use our handy store locator here to find a nearby store that sells Evanger's Pet Food Products (We recommend calling your local store beforehand to check).
Evanger's canned food is endorsed by the cRc (Chicago Rabbinical Council) as acceptable for dogs and cats in kosher households. Not kosher for human consumption.
Chag Pesach Sameach!
Recommended Posts
August 18, 2023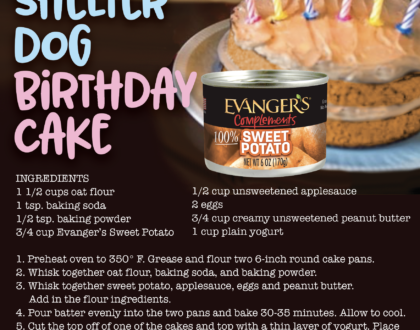 August 10, 2023
June 05, 2023